Marlborough Communications Limited (MCL) is a leading supplier of advanced electronic communications, information systems and signals intelligence technology to the defence and security sectors.
MCL utilises an unparalleled and ever-expanding international network of specialist technology providers, combined with its own bespoke design, engineering and integration skills, to deliver and support a diverse portfolio of C4IS and ISTAR capabilities that transform its customers' ability to deliver effective operations.
The company's specialist C4IS portfolio includes hearing protection, communication headsets and radios, while its ISTAR capabilities include signals intelligence, electronic warfare and UAV and UGV technologies.
With 35 employees, the company supplies customers including the UK MOD, other UK Government departments and defence prime contractors. MCL is adept at identifying the latest technologies and capabilities to suit the unique demands of each customer it works with.
Founded in 1980 and based in Surrey, UK, MCL has 40 years' experience in providing fundamental support the UK's ISTAR programmes and was recognised as a contributor to the Ministerial Awards to the Force Protection Electronic Countermeasures and Integration Team in 2009. It was awarded Design Approved Organization Scheme (DAOS) accreditation from the Military Aviation Authority in 2018, enabling it to design equipment for UK Ministry of Defence (MoD) aircraft.
MCL is led by Managing Director Shane Knight and has been part of the Cohort Group since 2014.
Markets
C4ISTAR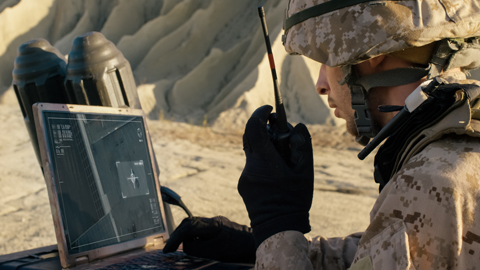 Communications and Hearing Protection
to prevent exposure of soldiers, sailors and aircrew to damaging noise whilst maintaining situational awareness and communications.
Small Unmanned Air Systems
for increased dismounted situational awareness across a range of tactical and special operations.
Counter Unmanned Air Systems
to detect, track and disrupt UAVs engaged in hostile airborne surveillance and potentially malicious activity.
Signals Intelligence Systems
to detect, collect, process and store electronic signals and provide situational awareness of the electronic battlespace.