Cohort was founded on the principle that SME-size businesses can prosper by being part of a larger group, where they can benefit from financial oversight, management support and the exchange of information and practices. Cohort aims to achieve this while preserving the high growth potential of innovative independent businesses.
Our Strategic objectives
Three key strategic objectives form a strong base on which the Group seeks to improve profitability year on year whilst maintaining good shareholder relations:
Our Business model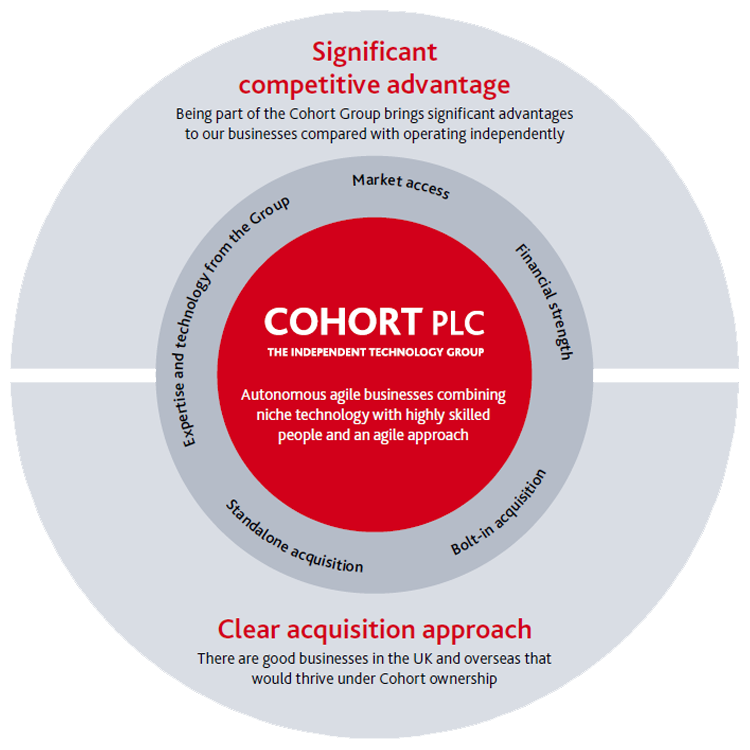 Significant competitive advantages
Being part of the Cohort Group brings significant advantages to our businesses compared with operating independently.
Here we explain our business model:
A clear acquisition approach
We believe that there are good businesses in the UK and overseas that would thrive under Cohort ownership, whether as standalone members of the Group or as bolt-in acquisitions to our existing subsidiaries.
How we create value