WHY INVEST IN COHORT?
Supporting entrepreneurial businesses to grow and innovate in defence technology, products and services. We support the businesses within our Group to grow. Our strong balance sheet provides a stable financial foundation. We create an environment of trust where our businesses share knowledge to widen market access and through partnership to open doors globally.
Our business model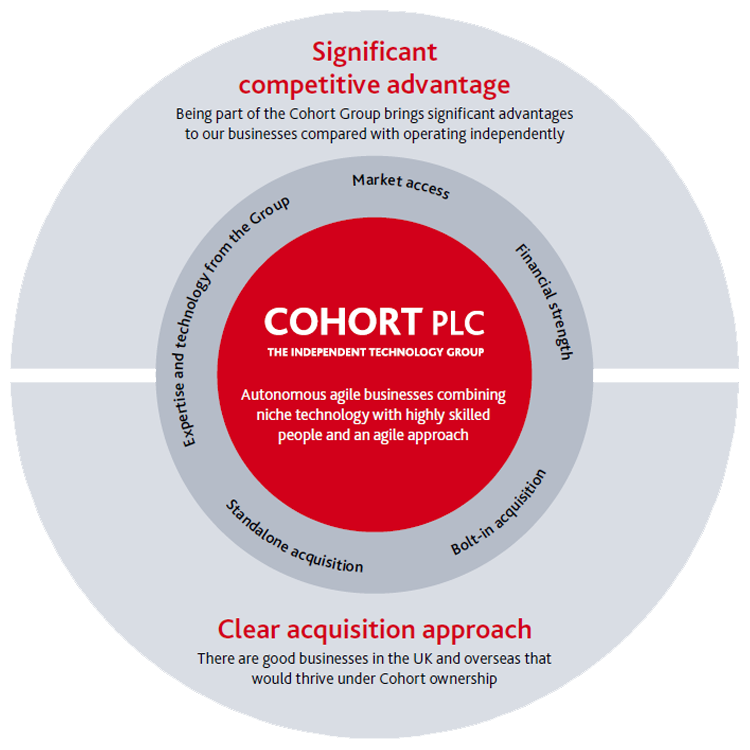 Financial highlights
Data from Cohort plc Preliminary Results for the full year ended 30 April 2023
* Adjusted figures exclude the effects of marking forward exchange contracts to market value, other exchange gains and losses, amortisation of other intangible assets and exceptional items.
corporate governance
The Board is committed to maintaining appropriate standards of corporate governance and managing the Group in a flexible and effective manner.
Aim rule 26
The following information is provided as part of our regulatory requirements including compliance with the Companies Act 2006
Related content