EID is a Portuguese based high-tech company with 35 years' experience and deep know-how in the increasingly critical fields of electronics tactical and naval C3 (command, control and communications). The company's focus is the design, manufacture, delivery and support of advanced high‑performance command C3 equipment for the global defence and security markets.
EID is active globally, with customers in Europe, Africa, the Middle East, Asia Pacific and South America.
EID operates through two market-facing divisions:
Naval Communications: integrated command C3 systems for warships and submarines; and
Tactical Communications: tactical radio, vehicle intercoms, field communications and networking software and equipment.
These divisions are supported by an internal production and logistics unit.
The UK Royal Navy is amongst the customers for its naval communications systems and its products equip over 145 vessels worldwide including the navies of Portugal, the Netherlands, Spain and Belgium and many non-NATO export customers. Its tactical communications products are used extensively in a variety of personal and vehicular applications for armies worldwide.
EID was founded in 1983 and joined the Cohort Group in 2016. EID operates from an engineering and production facility near Lisbon and is led by Managing Director, Frederico Lemos.
Markets
C4ISTAR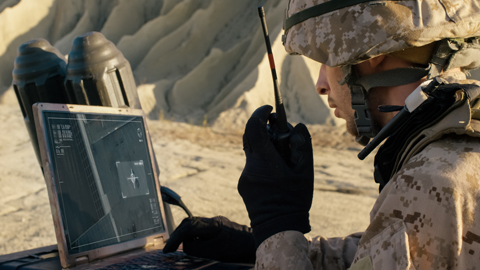 Tactical Communication Systems
for secure voice and data exchange in dismounted, vehicular, fixed, deployable and sea based operations.
Naval Communication Systems
providing internal and external surface ship and submarine secure voice and data exchange in an open systems environment.
Related content