SEA awarded South American Torpedo Launcher System contract
Published 3rd March 2021
UK defence and security electronics system specialist SEA has been appointed to supply their Torpedo Launcher System (TLS) to a multi-ship programme in South America. The contract follows the adoption of the system by the UK Royal Navy and by other leading international navies in North America and across South-East Asia.
In service with the UK Royal Navy for more than 30 years, the SEA TLS is weapon-agnostic and provides flexibility which has been a major draw for navies worldwide. Its unique design also ensures that it is easily upgradable throughout its service life and significantly reduces the risk of capability obsolescence based on ammunition supply. The system can fire the US Mk 44, Mk 46 and Mk 54 torpedoes, UK Sting Ray, Italian A244S, French MU 90 and the Korean Blue Shark. It can also be configured to use other torpedoes and weapon capability on an individual basis.
With a modular and flexible design, the TLS also meets the requirements for the Global Combat Ship Type 26 frigate – a state of the art ASW frigate design having global success.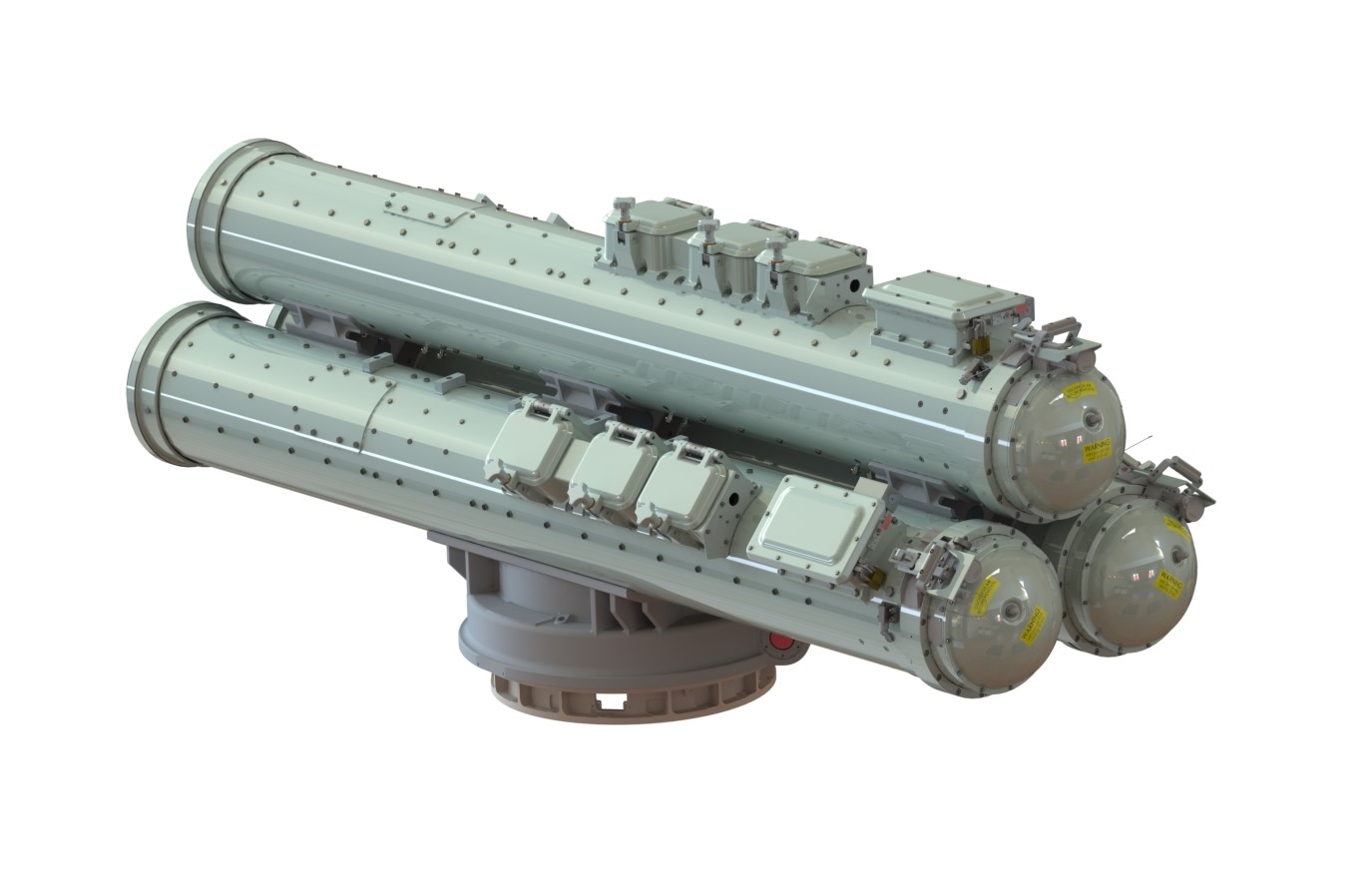 Richard Flitton, Managing Director of SEA, said:
"This contract award represents a major step in our ambition to share the best of the industry's technology with navies across the globe. This development also highlights our regional presence, which provides a hub to build on and support future South American Naval requirements.
The flexibility of SEA's weapon-agnostic Torpedo Launcher System future-proofs new vessels and provides navies with a choice of suppliers for ammunition, which enables greater flexibility and long-term value. We look forward to working closely with our partners across all corners of the world to meet the increasing demand for weapon agnostic and modular torpedo launcher capabilities."
SEA provides an extensive range of defence capabilities, including an innovative trainable decoy launcher, and an anti-submarine warfare capability, Krait Defence System to the defence industry and supports navies across the globe including in the United Kingdom, North & South America, South East Asia and Australia. For more information visit www.sea.co.uk
---
To speak to us about this press release or give us feedback, please contact us.