HMS Oardacious completes Talisker Atlantic Challenge
Published 10th February 2020
The Cohort Group is delighted to congratulate HMS Oardacious, the team of four Royal Navy Submariners, on its successful completion of the Talisker Whisky Atlantic Challenge - the world's toughest rowing race - and for raising over £100,000 for charity in the process. Cohort, together with three of its subsidiary companies MASS, MCL and SEA were proud to support the team as Silver Sponsors.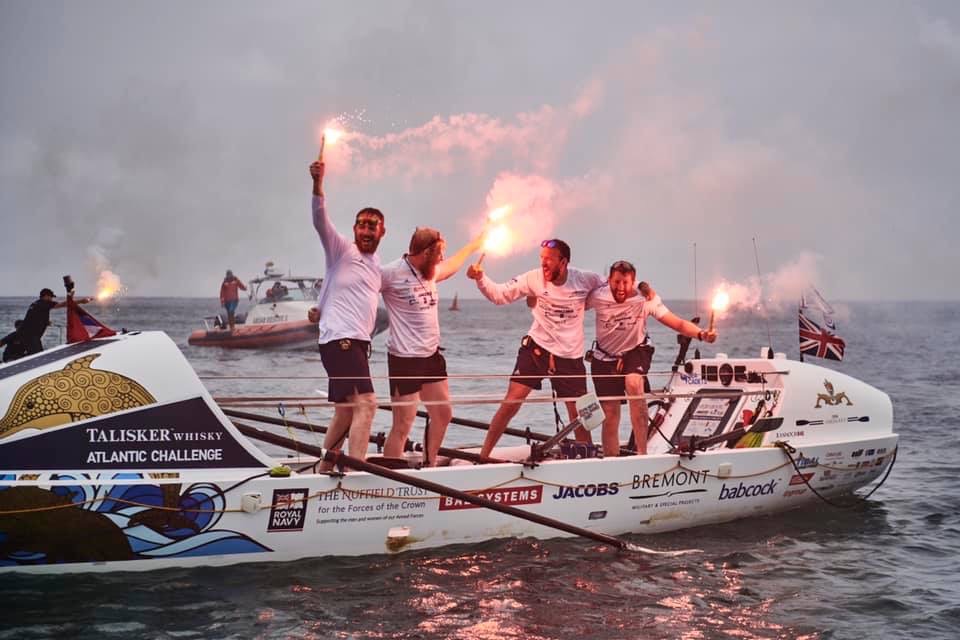 HMS Oardacious completed the 3000-mile challenge in just over 37 days, becoming the fastest serving military team to row unsupported across the Atlantic. The team – comprising of Lieutenant Hugo Mitchell-Heggs, Lieutenant Callum Fraser, Petty Officer Dylan Woods and Leading Engineering Technician Matthew Harvey - left the Canary Islands on 12 December and encountered 40ft waves, busy shipping routes and had some incredible wildlife encounters before crossing the finishing line in Antigua on 18 January.
In taking on the challenge, the team successfully met its target of raising over £100,000 for The Royal Navy and Royal Marines Charity (RNRMC), to provide mental health and wellbeing support to Royal Navy Submariners. The money will be used to support the existing mental health framework to support sailors, submariners, marines and their families for life.
Andy Thomis, Chief Executive of Cohort plc said:
"I am delighted to welcome the team back on to dry land and congratulate them on behalf of the Cohort Group on such a phenomenal physical achievement while meeting their fund raising target for this important cause. They have coped admirably with the challenges they faced during the race and demonstrated their qualities as Royal Navy submariners, unusually for them on the surface instead of in the depths of the ocean!"
image courtesy of Atlantic Challenge