Case study: Supporting London Gatwick with Counter-UAV Technology
Published 1st May 2019
Between 19th and 22nd December 2018, London Gatwick Airport was subject to a sustained drone attack that closed its runways for 33 hours, causing about 1,000 flights to be cancelled or delayed.
By the 21st December, Chess had signed contracts and the AUDS counter UAV system was set up and operational at the airport within a few days. The system remains in place as part of the ongoing security solution deployed by London Gatwick Airport.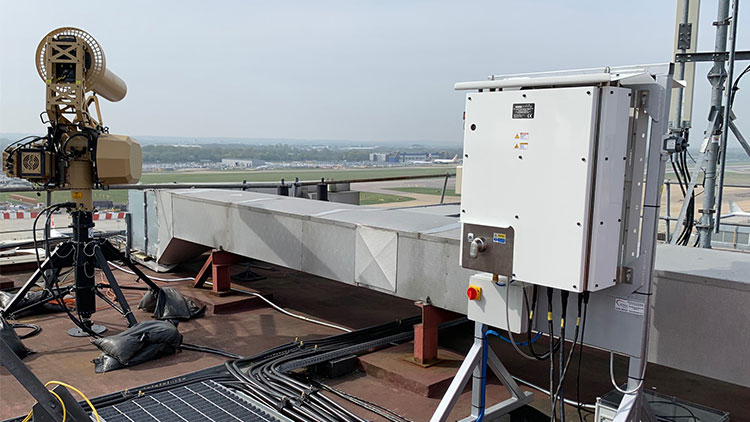 The AUDS counter-UAV solution is a system that has been specifically developed for use by the military and has been deployed by defence organisations to support major operations in the Middle East and elsewhere. The AUDS system is currently delivered through a partnership with three independent British technology companies, Chess Dynamics, Enterprise Control Systems Ltd (ECS) and Blighter.
Stewart Wingate, Gatwick Chief Executive Officer, Gatwick Airport, commented:
"Chess Dynamics' anti-drone technology and ability to move quickly and work closely with the airport's security teams were vital in allowing Gatwick to reopen without the support of the military after the airport was attacked in December 2018. The anti-drone technology and package of ongoing support provided by Chess Dynamics has also given Gatwick the resilience that a busy international airport needs in order to minimise and mitigate the potential threat from drones."
Graham Beall, CEO of Chess Dynamics, commented:
"We continue to work with Gatwick airport on an ongoing basis providing both technology and consultancy support. An airport is a complex environment and has a unique set of requirements and as such, the technology deployed is bespoke to the customer's specific requirements. However, our extensive experience with the AUDS counter-UAV technology in the military environment has given us the credibility and technical capability to support Gatwick."